Wellcome to part 4. Since we are getting past the intro stage now post are going to get more detail…
First thing first. Park. Now that we've unlocked parks i've gone ahead an put some down. My idea is try to get the most of the smaller park with out devoting to much land to them. So this is the spacing i've come up with. There might be something more optimal, but this works.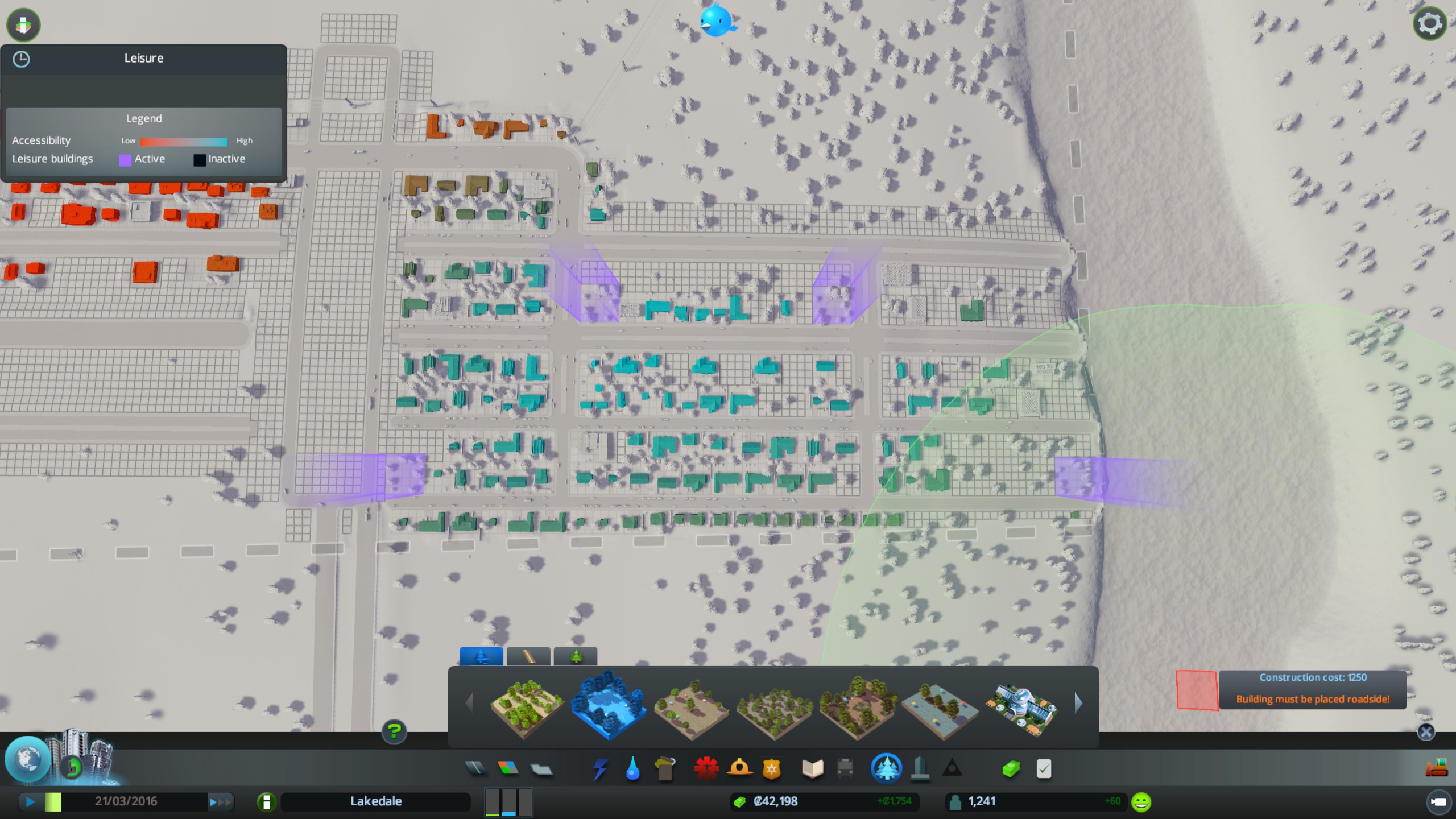 I've also started to lay down the rest of the roads to complete my first residential area. Right now there is only 1 road that connect the residential area to the rest of the city, but that will soon be 3. But right now traffic isn't an issue and i want to build the freeway through the middle of the city first.