I know the majority am wondering if i am on a bad trip, or wasted, or insane. Cause how can a sane person thing that EOF is a crappy expansion… But here me out…
EOF is a great Expansion for new players. It by far the most fun i have had leveling an alt (hell first alt i didn't quit after level 10). It a great Expansion for those who's gear is mostly master crafted / Legendary. It great for those who love to level alts. BUT its not so go for those of us who are already 70 and have pretty descent gear, the things that keep the game interested for those on the top, aren't there.
The quest: DoF, and KoS had very long story driven quest. The claymore line, the Peacock quest. Thing you couldn't finish in a week, that gave a great reward. EoF is different. The quest are either rather short (The god quest), where on day one, you could finish them. OR there extremely long and boring Clock of Flames. Peacock, and claymore where long, if you finished you quest, in an hour or so, you got a reward and some armor you might uses. Clock of Flames, you got to put 30-50 hour of constant killing and hope to the loot Gods you got all your pages, to even think about getting to step 2.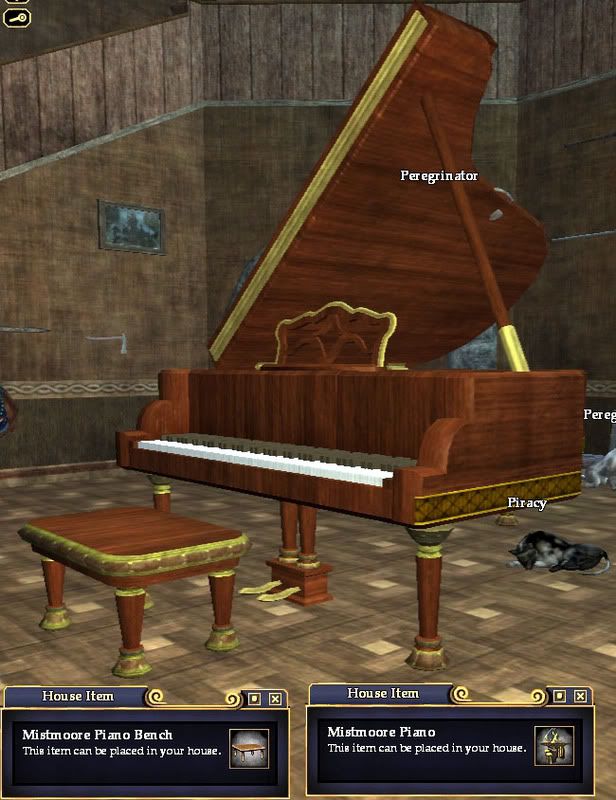 Then you got the BLUE SHINIES. What are the blue shines.. (If you complete the rarest of the rare collection quest in you get a pare of goggles that let you collect 11 rare collection only you can see).. And what the reward for completing these Blue Shines that you spend tons and tons of times collecting, or tons and tons of money buying??? HOUSE items… And they don't even have status reducers on them.
So quest wise at the high end, EOF is lacking.
Levels, gear and challenge: I for one said raising the level cap was a bad idea… I disagree now. By the time EoF came out, most people who where 70′s had most of there spell already at adept 3 level. They had done the instances enough that they probably had a decent amount of legendary gear on them. This make instance easier, takes less time to master, and make the instance get boring faster. Gear wise the stats on the new armor are just slightly higher than KoS legendary, so there isn't much push to get the gear. It feel like you've only got 5% to go to finish the Expansion on day one in EOF, while the other Expansion made it feel like you had to do 100% to get to the top.
Raids: Theres no story really. KoS, DoF, there was a raid progression, you had to kill certain mobs to move to the next raid, tell you where at the last raid zone which you had to complete most of the other to open. And even then you need to master the first raid, and gear you raid up so you could take on the last raid…
When my guild was killing the dragon to get deathtoll access, though where exciting nights. We worked together as a team, we struggled, we bitch and mod at each other, and when we finally killed them. You get this great calibration type feeling, and it a great feeling, it what makes raiding fun.
I don't believe there are any locked raid zones, So you don't have that same sense of accomplishing something, or heading to the goal zone. Then you don't have a story line quest either… sure you have stuff like the Flowing cape of the Dark Lord, but even that quest the hardest you fight is a x2 raid mob.
I had more to say but it late i'm going to cut this short and to a point
EoF is a great Expansion for new players, for alts, for people who haven't been 70 for a while. I have enjoyed the Expansion. But for though of us who went in to this expiation as level 70, with legendary/fable gear, the Expansion lacks. And it worries me that a month or 2 in to EoF a lot of the high end community is bored, a lot are talking about Vanguard. I've never in my years of play eq2, and eq1 have heard so many of my close guild mates, and my high end friends talk about jumping ship at the same time. This worries me greatly as i love eq2.